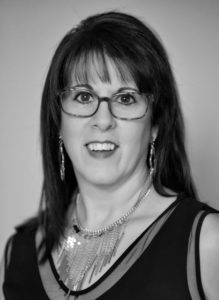 Dancing has been a passion and integral part of Julie Dionne's life for as long as she can remember. In Ontario in 1984, Julie discovered a love of teaching that inspired her to open and operate her own studio for over 20 years. She has supported both recreational and competitive dancers and has contributed to a number of her students becoming successful professional performers and teachers.
Julie has made it a priority to be a qualified dance teacher and values the Canadian Dance Teachers' Association (CDTA) for its mandate to advance education in the field of dance and to maintain and inspire an organization of qualified dance teachers throughout Canada. She holds professional memberships with the CDTA in Tap, Jazz, Ballet, Acro and Modern. She has volunteered on the Alberta Branch Executive from 1996-2018 where she relocated to British Columbia. She is an Examiner for the Association since 2009. She serves as Director of the National Board for Quebec. In 2000 the National Board voted her in as Secretary/ Treasurer and since then she has been on the Executive Board holding various positions. She is presently the Vice President. Julie received Honorary status with the CDTA in 2015.
Along with teaching and examining, adjudication has given Julie the opportunity to travel across Canada and educate dancers in a positive way and share her knowledge to help them be successful, proud and confident in dance and life.
Julie has trained in jazz, tap, ballet, pointe, lyrical, Hip Hop, contemporary, musical theatre, modern and many different styles of national dance. She has studied dance across Canada and the USA including workshops in New York, Chicago, Los Angeles, Florida, Las Vegas, Montreal, Toronto and Vancouver. These workshops have provided her the opportunity to grow, brainstorm, and interact with great dance masters.
Teaching, examining, and adjudicating is a wonderful experience giving her the opportunity to share her love of dance.