Canadian Dance Teachers'Association
L'Association des professeurs de Danse Canadienne Nationale
Supporting Dance In Canada.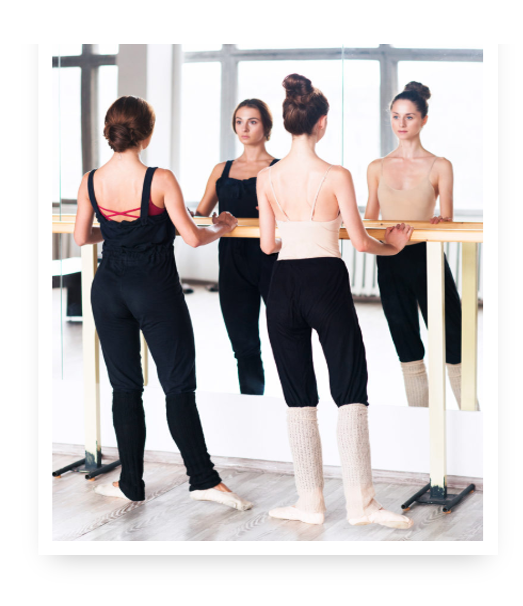 Aims & History
The aims of the CDTA are to advance education in the field of dance and maintain throughout Canada an organization of qualified dance teachers.
The CDTA was formed in Vancouver, BC and Toronto, Ont in 1949. There were Branches in British Columbia, Alberta, Saskatchewan, Ontario, Quebec and Atlantic Provinces. As of July 1, 2022 we are officially a "Truly National Association".
Become a Certified Dance Educator

National Executive & Administrative Team
| | |
| --- | --- |
| President – | Shannon Vallée |
| Past President & Exam Registrar | Melody Van Veen |
| Vice-President, Website & Media Director | Julie Dionne |
| Secretary Treasurer – | Barbara Dearborn |
| Administrator – | Paulette Puetz |
National Consultants
| | |
| --- | --- |
| Ballet | Paulette Puetz |
| Ballroom/Specialty Dance | Calvin Lee |
| Modern | Barbara Miller |
| Tap | Julie Dionne |
| Jazz | Donna Moreau |
| Multicultural | Carol Coulson |
| Acrobatic Dance | GaëtaneHughes |
Regional Directors
| | |
| --- | --- |
| Melody Van Veen |  AB |
| Kirstin Strang |  AB |
| Barbara Dearborn |  ATL |
| Lisa Hart |  ATL |
| Julie Dionne |  BC |
| Shauna Milne |  BC |
| Gaëtane Hughes |  ON |
| Marie Anne Longlade-Link |  ON |
| Alain Milette |  QC |
| Wendy Spicer | SK |
| Melissa Wallace |  SK |
|   |   |
|   |   |