Aims &
History
The aims of the CDTA are to advance education in the field of dance and maintain throughout Canada an organization of qualified dance teachers.
The CDTA was formed in Vancouver, BC and Toronto, Ont in 1949. There were Branches in British Columbia, Alberta, Saskatchewan, Ontario, Quebec and Atlantic Provinces. As of July 1, 2022 we are officially a "Truly National Association".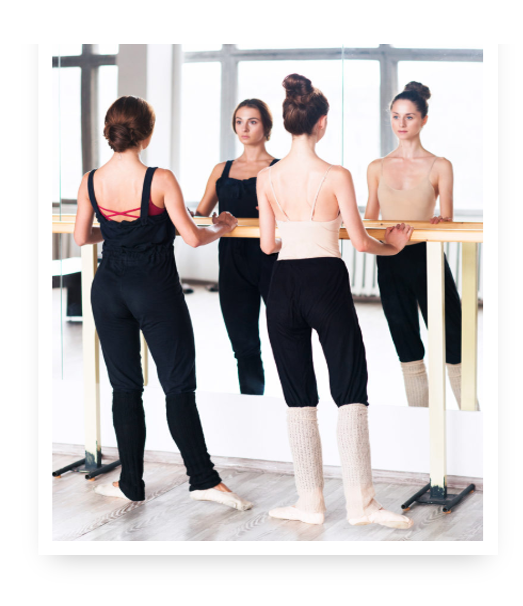 Atlantic
Québec
Ontario
Manitoba
Saskatchewan
Alberta
British Columbia
Territories

Tap
Ballet
Modern
Jazz
Acrobatic Dance
Ballroom/Specialty Dance
Multicultural

It is expected that all members will conduct themselves in a professional manner. The objectives of CDTA National includes the promotion of friendship amongst dance teachers and the encouragement and maintenance of high business ethics.
Acrobatic Dance, Ballroom/Specialty Dances, Ballet, Jazz, Modern, Multicultural, Tap
These syllabi were all developed in Divisional meetings by CDTA members from across Canada. One of our aims has always been to provide educational training materials for both students and teachers. Here are listed our CDTA National Student Syllabi for Ballet, Tap, Jazz, Modern, and Acrobatic Dance. 
To go along with our syllabi, we have also produced videos that correspond to each graded level. These will soon be available for purchase as well along with our the music that was composed for our Ballet Syllabi.
National Executive & Administrative Team
Shannon Vallée
Shannon is a dedicated life-long learner who is very passionate about dance and its many benefits. She is a versatile and devoted instructor who is qualified in ballet, acrobatics, jazz, tap, and modern with multiple associations. She has also taken special training to bring dance to persons with learning differences, persons with mobility differences, and older learners.
Mrs. Vallee has been teaching dance for over twenty-five years and has amassed thirteen separate teaching qualifications from six different dance institutions. She completes annual professional development to remain current and ensure she is using best practices. She trained at the Royal Winnipeg Ballet, with such notables as Dr. Arnold Spohr, before completing the three-year full-time Teacher Training Program and went on to the Royal Academy of Dance's three-year distance learning program gaining her Teaching Certificate and Registered Teacher Status with RAD. She did numerous professional examinations to earn the highest qualifications with the Canadian Dance Teachers' Association in ballet, jazz, tap, acrobatics, and modern. She continued earning qualifications with the International Dance Teachers' Association in modern jazz, tap, and ballet. She then became a Silver Swans Licensee (a program for older learners which incorporates modifications for mobility issues) and a certified instructor with Rhythm Works Integrative Dance (a clinically based hip hop program for children with learning differences such as Down's Syndrome, Autism Spectrum Disorder, or Cerebral Palsy) after completing specialized training for each. She most recently became certified instructor with Acrobatic Arts.
Miss Shannon is a calm and careful instructor with awarding winning choreography. Many of her students have won bursaries and scholarships to further their training. Her soloists and groups have won numerous placements and special awards. Several of her students now have reputable and profitable careers in the arts.
Mrs. Vallee currently serves as the Past President of the BC Branch of the Canadian Dance Teachers' Association and as the President of the National Board of CDTA. She serves on the National Acrobatic Syllabus Development Committee for CDTA, National and has been involved with the creation and filming of the Senior Syllabus.
Shannon loves teaching and takes pride in ensuring every student has a positive dance experience. The emerging research on the numerous benefits of dance (physical health and development of coordination, balance, strength, flexibility, and kinesthetic awareness; cognitive development and health including the delay of diseases like dementia; emotional expression and well-being; development of social and life-skills like turn-taking, team work, and the ability to accept criticism; self-esteem, self-confidence, self-discipline, and self-respect) developed are important at any age and you can only enhance your life with dance!
Julie Dionne
Dancing has been a passion and integral part of Julie Dionne's life for as long as she can remember. In Ontario in 1984, Julie discovered a love of teaching that inspired her to open and operate her own studio for over 20 years. She has supported both recreational and competitive dancers and has contributed to a number of her students becoming successful professional performers and teachers.
Julie has made it a priority to be a qualified dance teacher and values the Canadian Dance Teachers' Association (CDTA) for its mandate to advance education in the field of dance and to maintain and inspire an organization of qualified dance teachers throughout Canada. She holds professional memberships with the CDTA in Tap, Jazz, Ballet, Acro and Modern. She has volunteered on the Alberta Branch Executive from 1996-2018 where she relocated to British Columbia. She is an Examiner for the Association since 2009. She serves as Director of the National Board for Quebec. In 2000 the National Board voted her in as Secretary/ Treasurer and since then she has been on the Executive Board holding various positions. She is presently the Vice President. Julie received Honorary status with the CDTA in 2015.
Along with teaching and examining, adjudication has given Julie the opportunity to travel across Canada and educate dancers in a positive way and share her knowledge to help them be successful, proud and confident in dance and life.
Julie has trained in jazz, tap, ballet, pointe, lyrical, Hip Hop, contemporary, musical theatre, modern and many different styles of national dance. She has studied dance across Canada and the USA including workshops in New York, Chicago, Los Angeles, Florida, Las Vegas, Montreal, Toronto and Vancouver. These workshops have provided her the opportunity to grow, brainstorm, and interact with great dance masters.
Teaching, examining, and adjudicating is a wonderful experience giving her the opportunity to share her love of dance.
Barbara Dearborn
Barbara Dearborn: Past National and Atlantic Branch President, Past National Ballet Consultant, current Chair examiners' Committee Atlantic Branch, Honourary Member CDTA, current Secretary/Treasurer of the CDTA National Board and Examiner for Stage and Ballet
Ms. Dearborn is a graduate of the Canadian College of Dance, Montreal and Ryerson University-Theatre Department with a Major in Dance. She is a Registered member and Certified teacher with the Royal Academy of Dance. Ms. Dearborn has been choreographer for the Montreal Children's Theatre, performed in musicals, ballet, contemporary dance performance, film and television, and has been co-artistic director and choreographer of the Step of Two mime and dance company. She is past Dean of Dance (emeritus) at the Maritime Conservatory School of Dance  where she directed both the Professional Program and the Teacher Training Collage Program.
MELODY-LYNN DREWITZ-VAN VEEN, B.ED. RAD RTS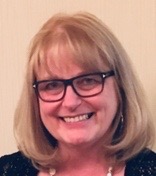 Melody grew up in southern Saskatchewan, where she trained from a young age under Doris Sitter inAssiniboia and later Moose Jaw. Taking lessonsin ballet, tap, jazz, baton, and highland dancing, her love for dance continued into adulthood. While completing her Bachelor's of Education degree and then teaching Mathematics and Music in school, she studied and obtained teaching certificates from several dance organizations as well – CDTA, RAD, and SBTA, to name a few. Eventually, her love for the arts became her fulltime job! As a dance teacher for over 40 years, Melody has operated several dance studios in southern Saskatchewan with her sisters in the Drewitz family business, taught in Calgary at Danscott Studio, and in Edmonton at Shelley's Dance Company, where she was on staff from 1999-2015.
Melody is a registered RAD ballet teacher, choreographer, and mentor, as well as an examiner for the Canadian Dance Teachers' Association in the Saskatchewan, Alberta, and Ontario Branches. She has served as a Director to the CDTA National Board many times since 1986, as well as on various National Syllabus Committees. Melody was awarded Honorary membership to CDTA in 2000 and became a Life Member of the Saskatchewan Branch in 2004. Currently, Melody is in her second term as President of the CDTA National Board.
Many of Melody's students are either dancing professionally in companies and on cruise ships, or are teaching in studios across the country. Melody's mandate has always been to encourage her students to strive to be the best that they can be, whatever level of dance they are at, butmost of all,for them to take the joy and appreciation for music and dance with them throughout their life.
Moving from Sherwood Park, Alberta to Hamilton, Ontario with her family in 2015, Melody spends much of her "retired" time helping out fellow dance teachers, mentoring teachers-in-training, guest teaching, examining, judging, organizing CDTA exams for the Saskatchewan Branch, and serving CDTA across the country as needed. She is very proud to be a member of CDTA since 1974 and is excited to celebrate its 70th Anniversary in 2019!
Paulette Peutz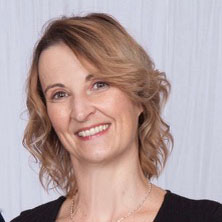 lives in Humboldt, Saskatchewan with her husband Rick. Their oldest daughter is a Social Worker at the Department of Social Services in Saskatoon and their youngest daughter is currently attends the Edwards School of Business at the University of Saskatchewan. She is the owner and director of the Melfort Dance Centre which is celebrating its 25th anniversary. Paulette is an Honorary Member of the CDTA Saskatchewan Branch. She is a Licentiate Member Stage (Tap & Jazz) and Ballet Divisions, and an Associate Member Modern. Paulette is a CDTA Sask Branch Examiner in the Stage and Ballet Divisions. She is currently the CDTA National Board Administrative Assistant. As a member of the Saskatchewan Branch, she has held various executive board positions and is presently the Past-President. Paulette has served as a Saskatchewan Branch Director to the National Board and has previously held executive positions on the National Board.